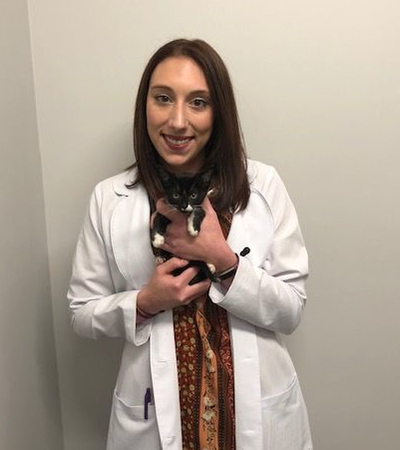 If your veterinarian has recommended your pet undergo a professional dental cleaning, there are some reasons why:
60% of a dog's tooth is beneath the gum line.
Dental infections, gingivitis, and chipped teeth cause pain for our pets just as they do for us, but they don't have the ability to complain. Some signs of oral pain include face rubbing, becoming head-shy, and weight loss. Not all animals display pain the same way, and many don't even stop eating. Our veterinary team can provide advice and services to help you provide good oral care for your pet.
Groomers can only brush an animal's teeth while awake, unlike a veterinarian, who provides a prophylactic dental cleaning. Your veterinarian may suggest a tooth extraction for a diseased tooth, or refer you to a veterinary dentistry specialist for other options.
In severe cases, bacteria can make their way to the heart and cause a condition called endocarditis. This heart infection, if not caught early and treated, may progress and become life-threatening.
While you may be brushing your pet's teeth on a regular basis to prevent plaque and tartar build-up, a prophylactic dental cleaning goes beyond what can be done at home. We scale the teeth ultrasonically then polish the surface. At Morristown Animal Hospital, we strive to provide the best quality of veterinary medicine for your pet. Here are some steps we take to ensure that goal is met:
Pre-anesthetic blood work: helps clarify your pet's ability to handle anesthesia as safely as possible.
Full physical exam immediately prior to procedure: includes assessing airways and listening to the heart to make sure they are a viable candidate.
Generalized anesthesia with intubation: helps prevent lung infections and aids in the safety of your pet, our medical equipment, and our staff.
Full-mouth dental X-rays: used to visualize roots and jawbones and assess for abnormalities that may be hiding beneath the gum line.
Diligent, continuous monitoring by doctors and staff.
If you think your pet may need professional dental cleaning, or have any questions regarding the procedure, please do not hesitate to call our office and schedule an appointment with one of our veterinarians. In the meantime, happy brushing!